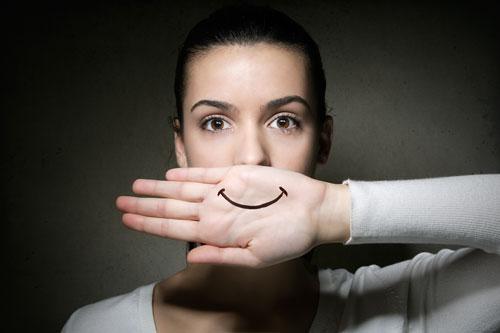 01 Sep
GUIDE TO RECOGNIZING FAKE PRODUCTS FROM AUTHENTIC PRODUCTS
---
Authentic items and fake products: a guide to recognize them
Authentic items versus fake products: a struggle that brands have been fighting for a long time to protect products, turnover and consumers. However, using particular methods to characterize the originality and authenticity of a product is not enough. Also because the authentic items to be protected are the most diverse and therefore require particular techniques and support technologies. Among the most counterfeit products there are:
Clothing and shoes

bags and sunglasses

Watches and jewelry

CDs, DVDs, games

Cameras and camcorders

MP3 players such as iPods

Perfumes and cosmetics

Razors and toothpastes

Batteries

Lighters

Hair straighteners like GHD

Food (Parmesan cheese, San Daniele ham, extra virgin olive oil, mozzarella cheese and so on)

Wines and alcoholic beverages such as vodka, gin and whiskey

Toys for children

Medicines and condoms

And more…
MAKE YOUR PRODUCT RECOGNIZABLE IN ITS AUTHENTICITY
Authentic items in the pandemic
A research entitled "Counterfeiting in the current economic context" conducted by the Rome Business School photographs how Covid19 and the explosion of e-commerce have contributed to an increase in counterfeit products. According to analysts, counterfeit products seized and misleadingly intended for consumers represent economic damage equal to 100% of the value of the original goods, unlike products that are blatantly sold as fakes. There is an increase of 48% in fakes in clothing, 307% for footwear, 90% for electrical and IT equipment. Among the most counterfeited products we find the audiovisual sector for a value of almost 2 billion euros (28.5% of the total). Less than 2 months after the start of control activities, OLAF (the European Anti-Fraud Office) has identified over 340 companies that act as intermediaries or traders of counterfeit products or products that do not comply with the standards related to the pandemic.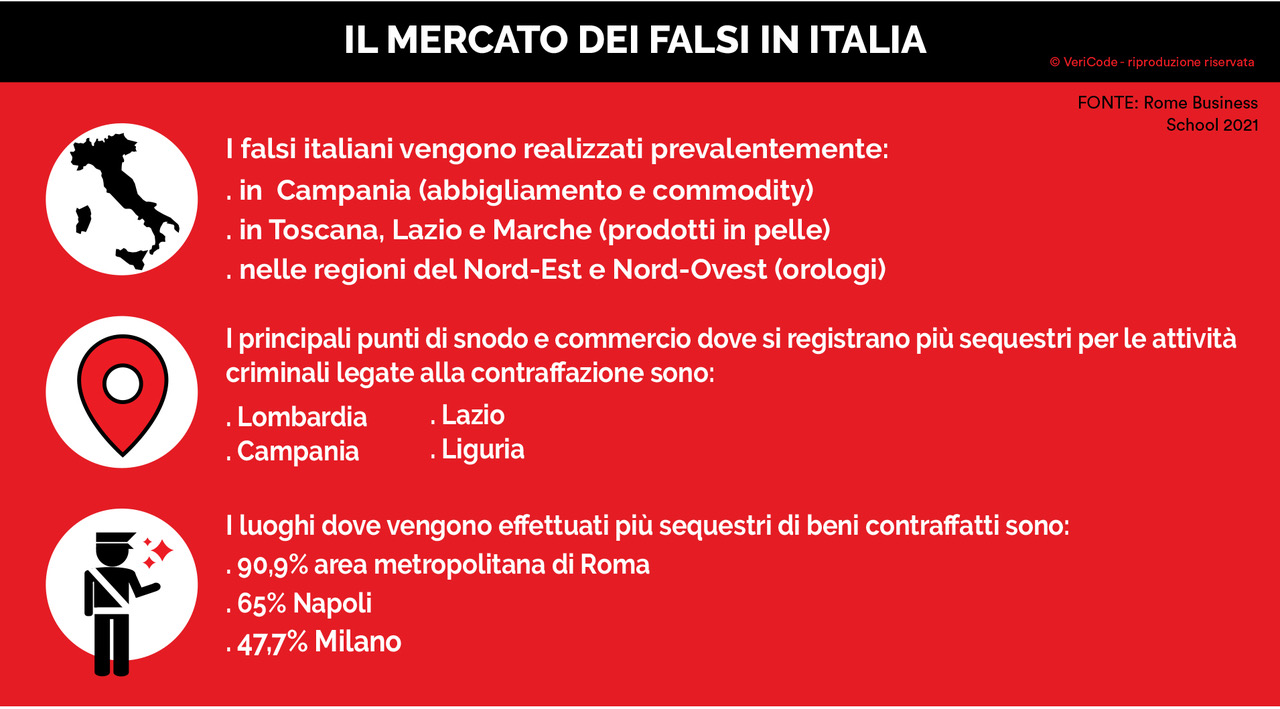 Fake products: what they are and why they put consumers at risk​
Fake products are fakes made to look like the real item. By using protected brand logos and trademarks of reputable manufacturers, they induce less discerning consumers to buy them. The result? Cheap clothes that fall apart after a few washes or shrink and, again, DVDs and CDs that are never nearly as good as the original product: the picture and sound quality is generally very poor and people can be seen walking in front of the screen.
The same for products that undermine the Made in Italy forging the name of a brand or a famous product, hence the phenomenon of Italian sounding. These counterfeit products are often sold at a low price, often less than half of the original item. The main problem concerns the materials used and the often illegal manufacturing processes. Fake products, in fact, do not contain genuine ingredients and their safety is not controlled and verified by any authorized body. The people responsible for producing and selling the counterfeit goods don't care what happens to consumers. But fake products can be very dangerous. Some examples reported in the news, beyond the case of blue mozzarella cheese or Chinese tomato preserves?
Counterfeit perfumes and cosmetics have caused severe allergic reactions, even burning the skin

Fake medicinal tablets (such as Viagra, children's vitamins and mineral supplements for dogs) which have led to severe poisoning

Counterfeit vodkas and wines, containing toxic substances, have brought consumers into a coma

Electronic devices and fake lighters have exploded in the hands of consumers

Counterfeit hair straighteners have overheated up to combustion

Non-original children's toys had small parts which, detaching, caused suffocation. Others had too high lead content in the paints used.
Authentic items: how to identify them​
For a consumer, identifying an original from a counterfeit is not easy. Also because the techniques and technologies used by brands require special skills and tools for conducting actual physical inspections, sampling and tests to provide verification certificates. This is the case of the use of watermarks and holograms, but also of the procedures used to characterize the design: from the distance of the buttons to the number of stitching used for a garment or accessory, to the type of cork and label in the case of a wine. . More difficult to recognize a counterfeit drug, cosmetic or food. Signs that indicate we are dealing with a fake product include:
Failing to find the identical product on the manufacturer's official website. 
Differences in design 
Different product descriptions (type of materials and dimensions) 
A significant difference in the price
Price is the sticking point when dealing with counterfeit goods. Unless it's a genuine outlet purchase, if the offer is unrealistically low you are definitely buying a fake. In short: if the deals seem too good to be true, probably they are not authentic items. It is true that there are further indicators.

FIND OUT HOW VERICODE GUARANTEES THE AUTHENTICITY OF PRODUCTS, PROTECTING COMPANIES AND CONSUMERS
Authentic items: the tools to recognize them​
To identify and help stop counterfeits, in addition to human verification, there are a series of advanced systems and two other types of verification: algorithmic and digital ones. Machine learning and AI models, for example, are trained to analyze and recognize attributes, components, and ingredients of the original article to provide verification. Digital verification tools are also a valuable ally for certifying the origin of a product or content. These tools enable quality control with digital techniques such as DNA analysis or spectral imaging to capture and register the original as a digital object. So blockchain and digital tokenization allow the tracking of this immutable object from the source to the end user to provide the certainty that nothing has been changed.
VeriCode is a unique solution of its kind, which tracks, certifies and enhances information relating to any type of product, in an effective and functional way. To the point that the same transparency and quality of the data can be easily shared with the final consumer who, via smartphone, has immediate access to the data that guarantee in a certain and incontrovertible way that their purchases are only about authentic items.