Cork Guard: inimitable, sustainable, unique
Cork Guard: inimitable, sustainable, unique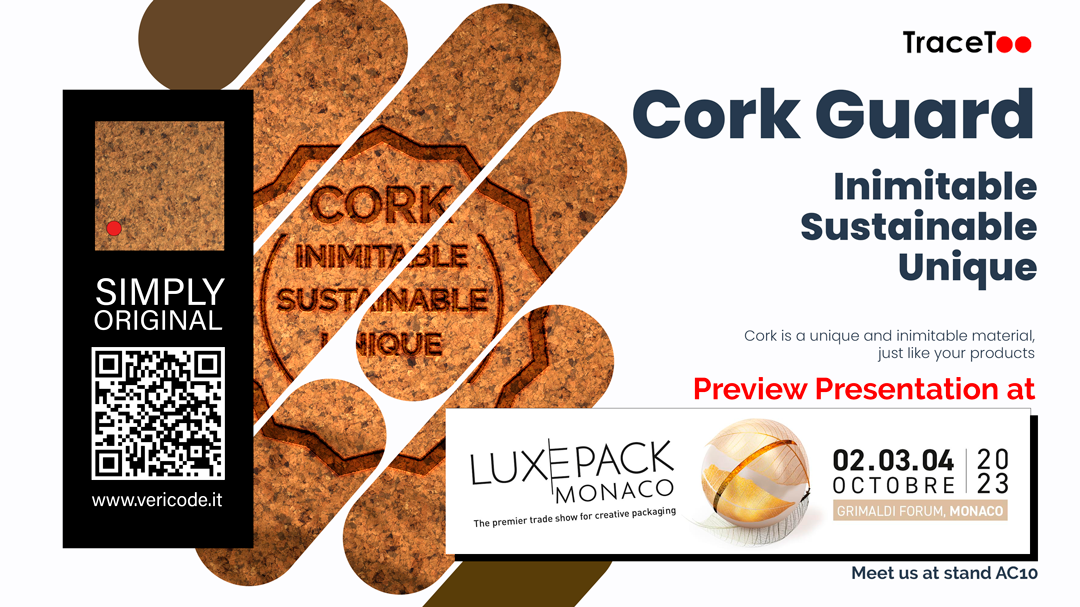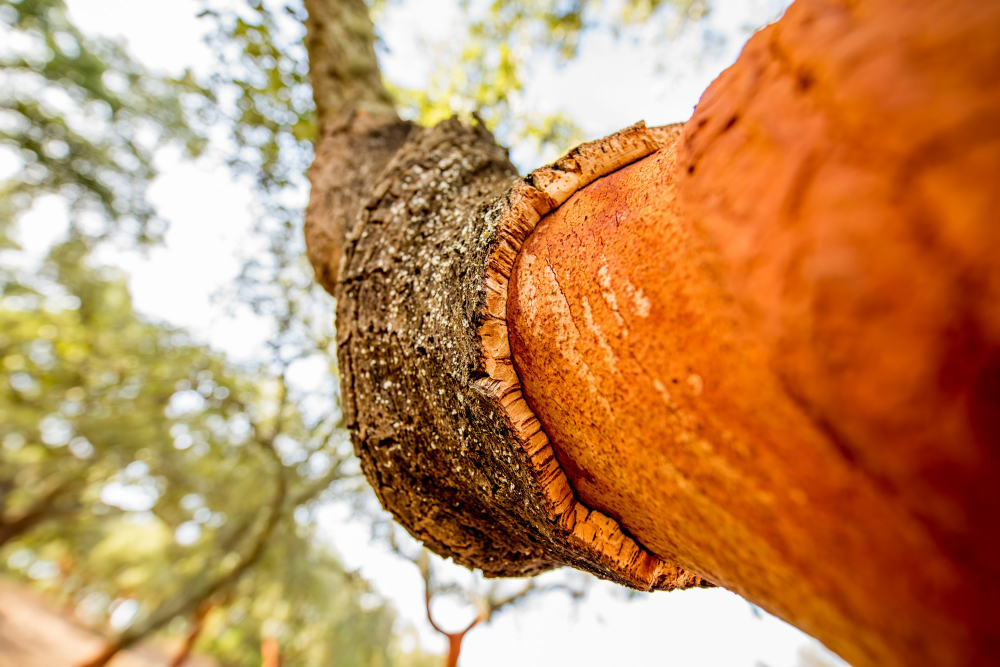 We are pleased to invite you for presentation at LUXE PACK MONACO
from 2nd to 4th of October
Come discover how, in addition to our traditional systems, you can rely on cork to protect your authenticity and your reputation. Don't let counterfeiting damage your brand, choose cork to stand out and keep your promise of quality and sustainability in a unique way. 
Meet us at stand AC10 to find out about the latest news 
on anti-counterfeiting and traceability
Cork is a unique and inimitable material, just like your products.
It is the perfect option to protect your brand from fakes. Here's how cork can help you fight counterfeiting: 
• Natural Inimitability
Cork is a natural raw material that has a unique and intricate structure that is difficult to replicate. This feature makes it extremely arduous for counterfeiters to create fake products that can compete with your authentic quality. 
• Sustainability
Cork is an ecological and sustainable material, which fits perfectly with the image of a responsible brand. Showing your commitment to the environment can increase customer loyalty and promote your company as a conscious choice.
• Exclusivity
Using cork as a packaging or design material for your products adds a touch of exclusivity and uniqueness. This would not only deter counterfeiters but also attract the attention of customers looking for authenticity.