Anti-Counterfeiting Solution
Anti-Counterfeiting Solution
Vericode: Innovative solutions to authenticate original products and combat counterfeiting
The counterfeiting of original products is an unfair practice that inevitably damages the manufacturer of the original object and the entire commercial chain behind it. Generally the counterfeiting activity of a good takes place through the illicit reproduction of the good itself and its marketing through secondary channels (also not always in accordance with the law). .

Every year the European Commission and the European Union Intellectual Property Office (EUIPO) publish a joint annual report on the seizures of items suspected of infringing IPR (intellectual property rights ) in the EU's internal market and at its external borders .
 
Tackling the supply of fake goods requires concerted action in three areas: within the EU, at its borders and in its relations with non-EU countries. Within the EU, legislation on the enforcement of intellectual property rights was strengthened and now provides for non-criminal sanctions and measures as a deterrent against counterfeiters
Although the international legislation tend to defend the originality of the products, in order to avoid wasting a lot of time, money and energies in international lawsuits, which may even have unexpected effects, it is always advisable to prevent counterfeiting of the goods that are produced or being put on the market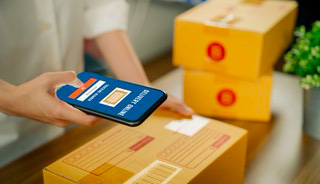 Making a product easily recognizable in its originality, gives more value to the product itself and promotes its marketing, encouraging both retailers and final customers to purchase an asset whose origin is 100% guaranteed without the danger of running into covert fraud.
The Vericode traceability method is a simple innovative solution that aims to defend the products of any merchandise area from the problem of counterfeiting.
This methodology applies to all companies that produce or place on the market articles of any type and who want to certify the authenticity of their products.
Feel free to ask us for more information about the Vericode traceability and authenticity program
The codes are unique and follow the item from production to sale, along the entire supply chain
What are the advantages of VeriCode anti-counterfeiting?
The Vericode anti-counterfeiting system offers many advantages. Summarizing them 
It protects themarket of the original product from counterfeit copies
It offers added value to end customers, because it protects them and their purchases
It demonstrates the willingness of the parent company to fight the crime of counterfeiting globally
It tracks the product throughout its life, offering the possibility of following it throughout the sales chain
It collects important information about products: where they are sold, in which shops authenticity checks are carried out, where counterfeit copies are reported.
Make Your Product Recognizable in its Authenticity
Thanks to Vericode technology you can make your products recognizable in their authenticity in a simple and inexpensive way.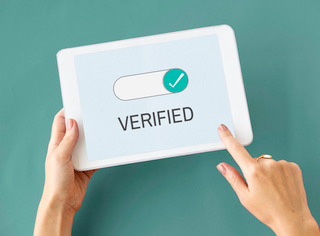 Tracetoo Srl (holder of Vericode brand) company has developed a simple and inexpensive tracking system can easily identify a product in its authenticity.
Ask for a no obligation quote
Food Products Tracking
Vericode offers a customized and optimal solution to trace the entire food chain..